Missions require energy to complete and drop chance units, formations, tokens, or components.
Scout the Red Maw Compound
Red Sands Assault
Liberate Allied Prisoners
Engage Commander Gustav
Red Sands Occupation
Establish a Base
Intercept a Convoy
Destroy the Dreadnaught
Burn the Red Maw Emblem
Hidden in Black Marsh
Capture the Foundry
Engage Commander Kuzma
Defend the Foundry

Reinforce the Foundry Defenses

Capture the Hyperion

Analyze Hyperion Schematics

Fallen Hero
Annihilate the Cavern
Liberate the Commandos
Tyrol Ambush
To Ashrock
Rage of Skyfist

Search the Tyrol Storage Room
Engage Malachi
The Volcanic Plains
Rescue Natasha
The War Machine
Daedalus
Horde of the Red Maw
Siege of the Spire
Deimos Uprising
Challenge the Magistrate
Surgical Strike
Assault the Arctis Mines
Battle for Magmos Valley
The Divine Shield
Ancient Relay
Decrypt the Orbital Cannon
The River Beneath
By Torchlight
Fortified

Neocyte Refinement Chamber

The Crystal Caverns
The Beast
The Elder Port
The Tritons Deep
New Rivals
Myrmidon Outpost
Poseidon's Rage
Storming the Beach
Aerial Assault
Beachhead
Assault on the Pantheon
The Idol
Containment
Infestation
The Bloodnest
The Fallen City
Reactor Breach
Endless Siege
Righteous Parlay
Encapsulation
A Brilliant Flash
The Summoning
An Empty Victory
A New Campaign
Siege on Asphodel
Power Surge
Wasteland
The Occupation
Rebel Leader, Typhon
Enclave Scouts
Deflection
Smite the Rebels
Distress Beacon
Rise of the Enclave
Orbital Assault Defense
Ground Invasion
The Gungnir
Rain of Fire
Last Stand in Artemis
Artemis Fallen
Enclave Entrenched
Arbiter Velandus
Righteous Ambush
Anakis Unveiled
Mutual Enemy
Sealed In
Adjudicator
Tethys
Distress Beacon
Caravan
Vesper
Remnants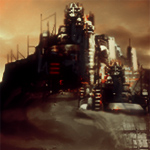 Suicide Mission
Talos Peak
KRAG
Command Center
Aerial Death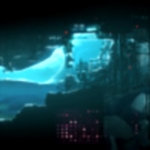 The Mines
Mummified
Abominations
The Madman
Neocyte Stores
Ad blocker interference detected!
Wikia is a free-to-use site that makes money from advertising. We have a modified experience for viewers using ad blockers

Wikia is not accessible if you've made further modifications. Remove the custom ad blocker rule(s) and the page will load as expected.