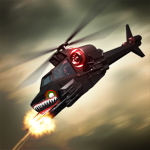 Gifting has evolved since War Metal was introduced to Facebook. Prior to November 2009, gifts were limited to Chopper, Bazooka Marine, or Factory. In November, gifting was modified and gifts available were limited to Random Combat Unit, Random Token, and Random Component. Shortly after the modification, a Random Refill was added to the gifts giving +10 Stamina or +20 Energy randomly. With player input, developers decided to split the Random Refill and allowed players to make a choice to send a Random Stamina or a Random Energy refill. Stamina and Energy gifts were modified further during April and May 2010.
Energy was dropped from Gifting in September 2010 and Stamina dropped from Gifting 14 October 2010. All previous gifts for Stamina and Energy became void with their updates, and the cap for Stamina and Energy is set at 125% of player's maximum, the same amount given with a Stim Pack.
Combat Units
Edit
The following units have been available as a random gift item:

The following tokens are available as a random gift item:
Components
Edit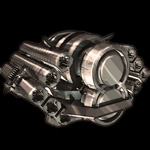 The following components are available as a random gift item:
Additional information regarding gifts available at wm.blem.org
With Facebook gifting changes, random refills were modified again in April 2010, resulting in +15 for stamina or +30 for energy.
Proposed Facebook gifting changes in May 2010 resulted in developers limiting the number of gifts received daily to 100, a reintroduction of Stim Packs, and readjusting refills back to +10 Stamina or +20 Energy (15 May).
Whether a Facebook glitch, or another intentional or unintentional glitch, gifting has limited to 40 gifts/hour instead of 40/gifts per day, with a daily reset of friends list and gift counter at Midnight GMT Winter time.
Due to a coding issue, the gifting counter starts at 0/100 (0/75) when the first gift is received, making the counter 99/100 (74/75) on the 100th (75th) gift. After receiving the last gift on the counter, all refills will be +5 stamina or +5 energy, but components, tokens, and components may still be collected from gift requests.
On 29 May, developers reduced the limit of gifts (soft cap) to 75, limited stim packs to 2 per day, and added 4 Collection upgrades for improving regeneration of stamina and energy. Gifts received above 75 will be restricted to +5/+5. Counter still starts with 0/75 on receipt of first gift. A total of 76 gifts may be received.
On or before 17 September 2010, Energy was removed from available gifts due to the introduction of The Blightlands, Ion Converter, and Hive Capacitor. Any gift may still be converted to +5 Energy.
On 14 October 2010, Stamina was removed from available gifts, and of new stamina upgrades were introduced - Fusion Generator and Chrome Battery.