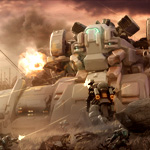 Content for this article by Jack Fletcher (posted on Facebook on Tuesday, February 15, 2011 at 3:33 pm). Information on new Units useful for this setup which have not been included in the original may be found
here
.
---
For those of you who are just starting
Asphodel Vanguard
epics, or havent joined one yet, they require *very* different epic set-ups than all other epics. There are 18 Asphodel Solider (infantry flagged) that heal 30 points each.You *MUST* jam or control as many of these as possible. Here are the units I am running in Obliterator formation:
Commanders
Total Commander Value: 87.7 damage/hit
Other good choices
Assault
Jammers/Controllers
Non-Jammers
Total Assault Value: 311.45
Options
Structures
Total Structure Value: 190
Vindicator
Fortification Boost: ~ 60% call in 2 structures, 2 MM>4 PWs (11.2 x4 = 44.8) = 13.44 Total Boost Value: 13.44
Formation Stats
Force Damage: 40/hit avg Gatling Turret: 9.17 damage Rail Cannon: 14.85 damage
Total Damage: 696.00/hit Total AV heal: 540.00/hit Net positive damage: 156/hit
Average damage in asphodel event, flurry: 780
Notes
Ad blocker interference detected!
Wikia is a free-to-use site that makes money from advertising. We have a modified experience for viewers using ad blockers

Wikia is not accessible if you've made further modifications. Remove the custom ad blocker rule(s) and the page will load as expected.