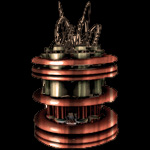 Components are comprised of loot from Missions and Epic Bosses and from gifts. Trophies from Epic Bosses also show in the component list, but they are not used yet to initiate an Epic Boss at this time.
Initiating Epic Bosses
Edit
To initiate an Epic Boss you will need the required components. Once these components are available in your inventory, the "Initiate" button becomes visible.
Ad blocker interference detected!
Wikia is a free-to-use site that makes money from advertising. We have a modified experience for viewers using ad blockers

Wikia is not accessible if you've made further modifications. Remove the custom ad blocker rule(s) and the page will load as expected.