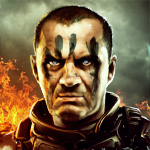 Faction Tokens are used to acquire various powerful units. 
Faction Tokens have multiple levels ranging from 1 to 10. The higher level Tokens can only be obtained from within a higher levelled faction.
A player may also downgrade tokens in batches of 25 (e.g. 25 Faction L2 -> 25 Faction L1), so tokens of lower level than those claimed on victory can still be gathered.
Commanders
Edit
Assault Units
Edit
Ad blocker interference detected!
Wikia is a free-to-use site that makes money from advertising. We have a modified experience for viewers using ad blockers

Wikia is not accessible if you've made further modifications. Remove the custom ad blocker rule(s) and the page will load as expected.