This area was introduced on or before 1 February 2011. It is unlocked when you reach 100% Domination in three missions in Purged Blight.
An Empty Victory
Edit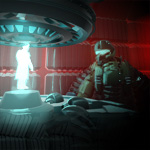 Commander, decoded transmissions from the Consulate have called us back to the Mainland. Fight our way through the Righteous barricade and return home.
Requirements
Reward
A New Campaign
Edit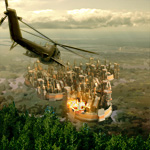 We've been directed to launch a siege against the isolated tribe-state Asphodel to the southwest. It's home to lush grounds and what we believe to be an extraordinary source of energy, capable of powering the Mainland.
Requirements
Reward
$17,000,000 - $18,000,000
Experience: +130
Assault: Carbine (5% chance)
Siege on Asphodel
Edit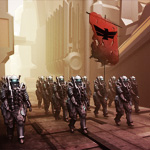 Asphodel does not stand a chance against us - our military presence is far superior. Take the capital with the assistance of the Consul's Legion.
Requirements
Reward
Power Surge
Edit
Activate the Nexus and claim this region as ours. The only thing that stands between us is a small band led by the Asphodel prince, Typhon Gareth.
Requirements
Reward
$15,000,000 - $20,000,000
Experience: +100
Formation: Mobile Division (9/28/0) (5% chance)
Token: Loyalty (5% chance)
The Wasteland
Edit
Unlocked when you get 100% Domination in 4 Missions at this Location
The Nexus has erupted in a massive power surge - the entire region is burning! Remove the device that powers it and restore the Nexus to normal power levels.
Requirements
Reward
$20,000,000 - $25,000,000
Experience: +250
Structure: The Prometheus (5% chance)
Ad blocker interference detected!
Wikia is a free-to-use site that makes money from advertising. We have a modified experience for viewers using ad blockers

Wikia is not accessible if you've made further modifications. Remove the custom ad blocker rule(s) and the page will load as expected.